I'd share a little peek into the mess that is my er... office.... otherwise known as the mess in the corner of my room. I have been busy gearing up for the site revamp and adding new pieces to the collection....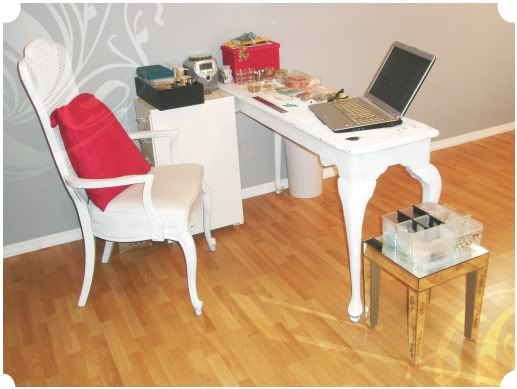 Believe it or not people, I work best like this...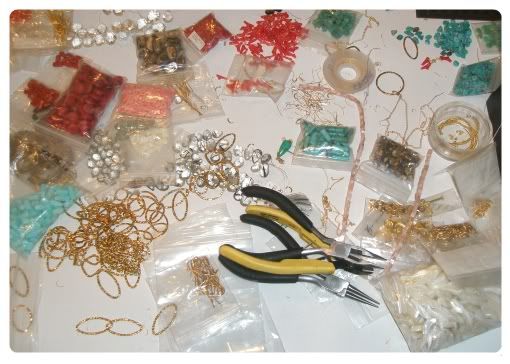 A sample of designs I used in the latest photoshoot...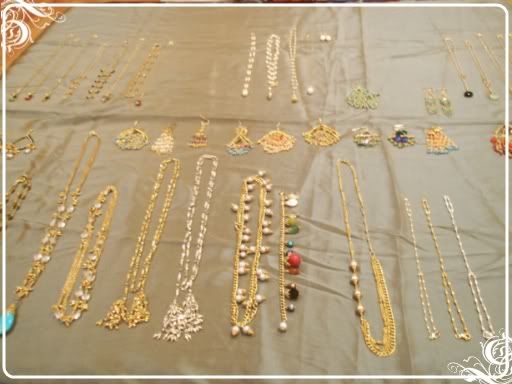 And a peek at the emerging "summer collection"...