As I've been mentioning before I have been busy over here at Aquarian Thoughts, creating a new collection of goods and revamping the website. Thanks to my twitter homie,
springcart
, my latest work in progress revolves around choosing a font. Sounds simple enough, but as you graphic geeks know, it's easier said then done...
I've had a thing for typography since I took a calligraphy class in highschool, but choosing which font to use on the website has suddenly become a life or death... er... make that eat or not matter.... Muy expensive!! Here are a few that I've been eyeing....
Magic Spell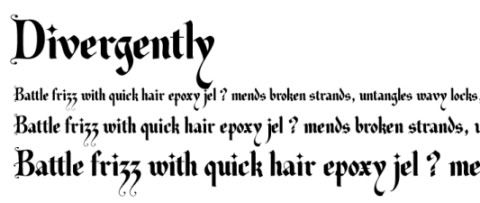 Viceroy

and now for the kicker....
Burgeus Script
...
so... which one screams "I need to join the Aquarian Thoughts team" ... hmmm?