...after the thunderstorm of course....
It's been raining all week here, but this weekend is expected to be beautiful... an 80 degree melody, indeed. But in case it continues to rain in your neck of the woods here's a little something to make you smile... a melange of rainbow goods including one of my fave picks from Aquarian Thoughts. ENJOY your weekend : )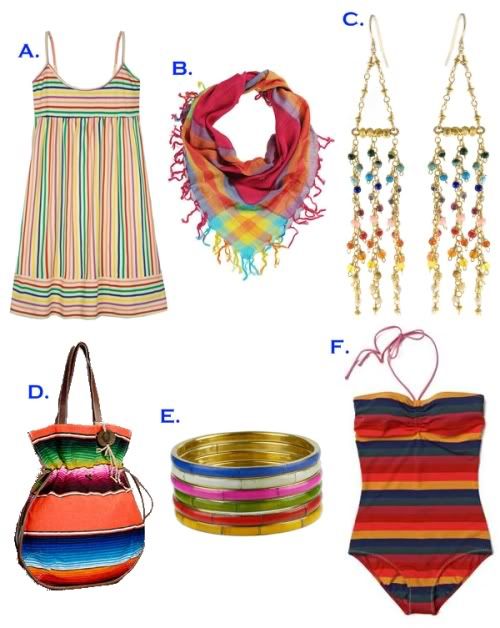 A.
Tank Dress
from Fred Flare; B.
Scarf
from Forever21; C.
Rainbow Earrings
from Aquarian Thoughts; D.
Phoebe Bag
from True Religion; E.
Bangles
from Forever21; F.
Bathing Suit
from Antrhopologie.